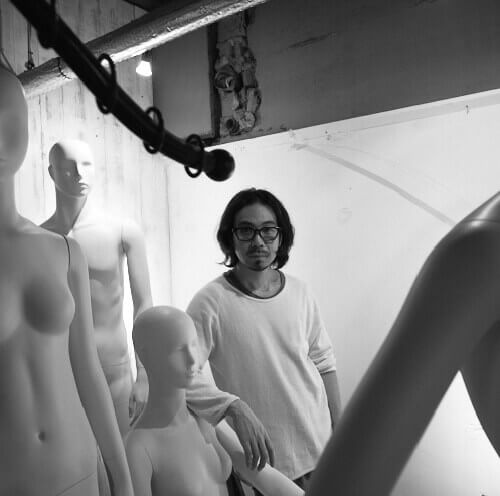 Aikawa Mitsugu
Illustration Artist based in Sapporo (Hokkaido, Japan) / Born in 1976.
I started activity in 2008.
The activity the illustrator unit [analog ],[meltingman] starts afterwards, too.
I am active as an artist now.
the fresco production such as stores, event poster, CD jacket, character production, commercial CM illustration are wide and play an active part now.The work created from proud [line] to draw freehand uses a touch properly from a hard thing to a delicate thing freely and produces it.
相川 みつぐ
イラストレーター / 作家。1976年生まれ / 札幌市在住。
2008年より活動をスタート。
その後、イラストレーターユニット[analog]、[meltingman]としての活動も開始。
現在、作家活動、店舗などの壁画製作・イベントポスター・CDジャケット・キャラクター製作・商業CMイラスト等、幅広く活躍中。得意のフリーハンドで描く[線]から生まれる作品はハードなものから繊細なものまで、タッチを自在に使い分け製作しています。